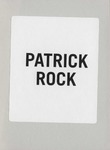 Description
From 2008-2009, Art Talk AM on the Radio was a weekly radio show hosted by Cyrus W. Smith, a graduate student in Portland State University's Art and Social Practice program, and broadcast on KPSU radio in conjunction with the MFA Monday Night Lecture Series. Interviewed the day of each artist's lecture, the artists' conversations with Smith served to document and archive the diverse lecture series, which has included Hamza Walker, Mark Dion, and Larry Sultan, among others.
Link to Artist Website
http://magazine.art21.org/2012/01/03/bound-art-talk-am-on-the-radio/#.YFPnepNKjPa
Publication Location
Portland OR
Rights
The Art and Social Practice Archive materials are made available to the public under Creative Commons for personal, educational and non-commercial use within the parameters of "fair use" as defined under U.S. copyright law. No material will be reproduced, broadcast or distributed for commercial purposes.
Recommended Citation
Smith, Cyrus, "Art Talk AM: Patrick Rock" (2009). Art Talk AM. 6.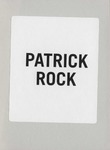 COinS