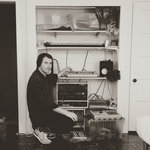 Creator Bio
Projects in this collection: One Hundred and Four Digitally Printed Color Photographs of Graffiti-Removal, Student Work, Art History Reenactments
Avalon Kalin is a graphic artist who makes documentary and social art connected to everyday life. He was the co-author of The Subconscious Art of Graffiti Removal film produced by Matt Mccormick and he studied under the first Social Practice MFA program with Harrell Fletcher and Jen Delos Reyes at Portland State University. His work has shown in institutions and perhaps more importantly between friends. He collaborates with his wife Posie Kalin designing installations and products. Together they publish ViD: Journal of Visual Divination.
Find the Creator Online
Record Created
Winter 2-11-2021
Keywords
social art, everyday life
Recommended Citation
Kalin, Avalon, "Avalon Kalin" (2021). Archive Organized by Artist. 20.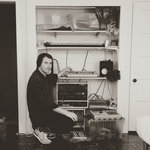 COinS