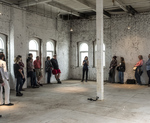 Creator Bio
Projects in this collection: Inside Out, I Still Live Here, Everybody Eats Lunch
Christy Chan is an interdisciplinary artist based in Oakland and working primarily in video, installation, performance and oral storytelling. Her work has been included in exhibitions at Kala Art Institute, Southern Exposure, Root Division, SOMarts, the Los Angeles Film Festival, and in storytelling venues such as NPR. She has been awarded residencies and support from the Bemis Center for Contemporary Arts, Montalvo Arts Center, Project 387, Kala Art Institute, Headlands Center for the Arts and Real Time and Space in Oakland. Chan holds an M.A. in Communication Arts from Virginia Commonwealth University. She is working on the multimedia storytelling and film project Pen Pals which has been featured on NPR's Snap Judgement and The New York Times and tells the story of Shelly, an 8-year-old girl who writes idealistic letters to the Ku Klux Klan after the Klan targets her family. Based on real-life events, Pen Pals draws on Chan's experience growing up in a Southern town with a white nativism movement, an experience that continues to inform her ongoing explorations of race, power, and what it means to be an American.
Find the Creator Online
Record Created
Winter 2-11-2021
Keywords
video, installation, performance, storytelling
Recommended Citation
Chan, Christy, "Christy Chan" (2021). Archive Organized by Artist. 21.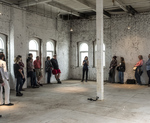 COinS