Title
Preview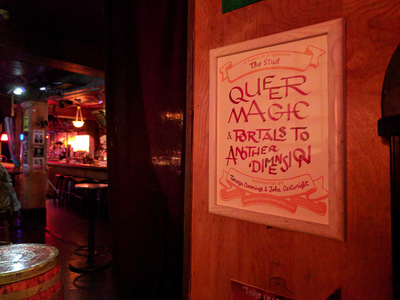 Description
The goal of The Belonging Project is to share the pivotal places, activities, communities, and experiences that shape Bay Area residents' connectedness to a neighborhood and region. Stories about places of belonging or senses of belonging that contributors carried with them were solicited via an open call as well as partnerships with community-organizations such as Soccer Without Borders, NIAD, The Beat Within, Chinese Culture Center of San Francisco, and more. Twenty-five places of belonging were commemorated with a framed, letterpress-printed, hand-lettered certificate installed on location in collaboration with the location owners or residents. Six stories of carried belonging were interpreted as designs for bandannas screen-printed by the artist. One hundred stories of belonging were compiled, along with photo documentation of the certificates and bandannas, excerpts of contributors' narratives, and a foreword by Othering and Belonging Institute Arts and Culture Strategy Coordinator Evan Bissell, in a 116-page book. The book also includes 15 qualities of belonging identified in collaboration with Bissell.
developed as inaugural artist-in-residence at the Othering & Belonging Institute (formerly the Haas Institute for a Fair & Inclusive Society) at UC Berkeley
Key Words
Belonging, Participatory, Screen printing, Textile, Site-specific, Letterpress, San Francisco Bay Area
Rights
The Art and Social Practice Archive materials are made available to the public under Creative Commons for personal, educational and non-commercial use within the parameters of "fair use" as defined under U.S. copyright law. No material will be reproduced, broadcast or distributed for commercial purposes.