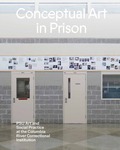 Title
Description
Conceptual Art in Prison documents three years of collaborations between incarcerated artists at Columbia River Correctional Institution, and students in the Portland State University Art and Social Practice Program. Contributors include Harrell Fletcher, Roshani Thakore, Anupam Singh, Richard Lundquist, Jetcet, Anke Schüttler, Ben Hall, Spencer Byrne-Seres, Jacob Diepenbrock, Tom Price, Mark Arnold, Artist Michael Bernard Stevenson Jr., Queaz Otti, Armon Poostpasand, Salty Xi Jie Ng, David "Homer" Edmunds, Robert "Flex" Gibson, Jason Melcado, Joshua "Lone Wolf" Tonkin, Michael "HM" Lovett, Carlos Cotto, Larry Loftin, Joseph Rosenberger, Richard Sanders, Sam McKever, Edgar Perez, Alec Gonzales, TJ Harris, Shawn Ashley Camp, and Phillip Jerov.
Link to Artist Website
Key Words
Conceptual art, Art in prison, CRCI, Portland State University Art and Social Practice, Art and social practice
Publication Location
Portland, Oregon
Publisher
PSU Art + Social Practice
Rights
The Art and Social Practice Archive materials are made available to the public under Creative Commons for personal, educational and non-commercial use within the parameters of "fair use" as defined under U.S. copyright law. No material will be reproduced, broadcast or distributed for commercial purposes.
Recommended Citation
PSU Art and Social Practice, "Conceptual Art in Prison" (2020). Conceptual Art in Prison. 1.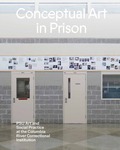 COinS