Welcome to the special-themed Sonic Rhetorics issue of Harlot. Putting this issue together was a thoroughly collaborative process that involved a lot of back and forth with authors about their work, creative visions, and sonic rhetorics. For months we have been sounding out, experimenting with, and synthesizing these pieces until they seemed to hit the right note. So, rather than giving an authoratative summary of individual pieces, we thought it made more sense for contributors to speak (and sound) for themselves—and together. When you press play, you will hear a mashup of the sounds and soundbites from many of this issue's authors. Think of it as a sonic sampler that helps you get a taste of what's to come. We hope you will learn from and enjoy this work as much as we have.
Sonic Rhetorics: A Mashed-Up Introduction in Sound
Thanks to everyone for the countless hours of work. We're amazed at how much time and love goes into these issues—so thanks for giving us the time to share in the love!
Jon and Steph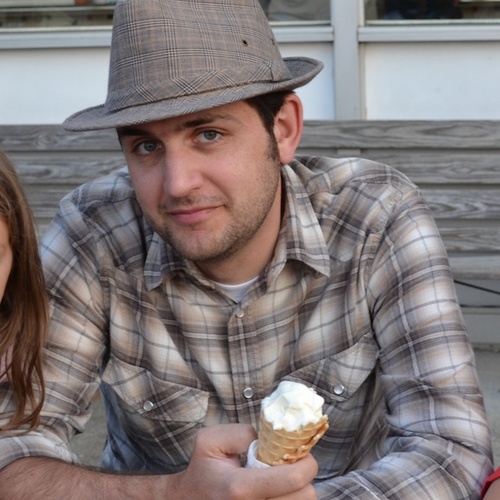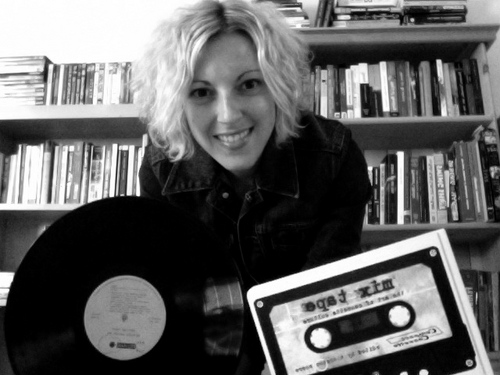 Jon Stone is a Ph.D. candidate at the University of Illinois Urbana-Champaign specializing in rhetoric and cultural historiography. He's working on a dissertation about the rhetorics of America's first folk renaissance: 30s-era vernacular performance, oral/aural history, and the politics of sonic "authenticity." He plays clawhammer banjo every other Thursday night at the Urbana community center.
Steph Ceraso is a Ph.D. candidate at the University of Pittsburgh specializing in rhetoric and composition. She's completed a dissertation that attempts to revise and expand conventional notions of listening, which tend to emphasize the ears while ignoring the rest of the body. She is most interested in understanding how more fully embodied modes of listening might deepen our knowledge of multimodal engagement and production. She haunts record stores in Pittsburgh and Washington, DC, and unabashedly celebrates the sounds of the 90s.