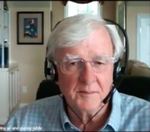 Title
Subjects
Vietnam War, Iraq War, Gulf War, Peace Studies, Conflict Resolution, Oral History
Abstract
Al Jubitz was interviewed by Alexandra Berg on May 13, 2020, in Portland, Oregon. Also participating in the interview are Patricia Schechter, Cleophas Chambliss, Jake Hutchins, and Stephanie Vallance.
In this interview, Jubitz discusses his introduction to Conflict Resolution and his lifelong commitment to practices and principles of nonviolence. He also discusses his involvement in the anti-Vietnam War movement and the Rotary Club, and his goal of seeing all war prevented by 2030.
Biographical
Al Jubitz received his BS degree from Yale University in 1966 and earned his MBA from the University of Oregon School of Business in 1968. He founded and operated his family business for thirty-four years. He also served as a director of two private start-up companies. He is now president of the Jubitz Family Foundation, which directs funding to organizations that foster peacebuilding, environmental stewardship and early childhood education.
He joined the Portland Rotary Club in 1977 and was president from 2002-2003. He also founded the Portland Rotarian Action Group for Peace.
Description
This interview is part of a series of oral histories given by former and current faculty members in the Conflict Resolution program at Portland State University. In spring 2020, public history students at PSU undertook this research as the program celebrated its 25th anniversary.
Portland State University presents these recordings as part of the historical record. They reflect the recollections and opinions of the individual speakers and are not intended to be representative of the views of Portland State University. They may contain language, ideas, or stereotypes that are offensive to others.
Rights
This digital access copy is made available as streaming media for personal, educational, and non-commercial use within the parameters of "fair use" as defined under U.S. Copyright law. It cannot be reproduced, distributed, or screened for commercial purposes. For more information, please contact Special Collections at Portland State University Library at: specialcollections@pdx.edu or (503) 725-9883.
Persistent Identifier
https://archives.pdx.edu/ds/psu/34081
Recommended Citation
Jubitz, Al and Berg, Alexandra, "Interview with Al Jubitz" (2020). Conflict Resolution Oral Histories. 3.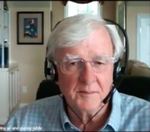 COinS