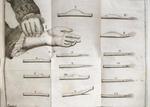 Title
The Movements of Chinese Medicine in the First Global Age
Description
In the period when early European empires were first being established across the globe, China did not project its power overseas, yet its global influence was strong, and admirers of its ancient medical wisdom could be found in many places. Chinese medical texts had long been influential in East Asia, but by the late 17th-century some were being translated for European audiences, too, becoming an important part of the growing interest in chinoiserie. There was even a momentary European fashion for the practices of acupuncture and moxibustion to relieve the pains of gout. By the 18th century, descriptions of how Chinese pulse-taking could reveal underlying sympathies among organs of the body were written into one of the most famous works of the Enlightenment: the Encyclopédie.
How and why were its long-distance travels generated, and by whom? In a period usually described as one of empire-building, other kinds of influence can be detected, too.
Disciplines
Asian History | History | History of Science, Technology, and Medicine
Rights
This digital access copy is made available as streaming media for personal, educational, and non-commercial use within the parameters of "fair use" as defined under U.S. Copyright law. It cannot be reproduced, distributed, or screened for commercial purposes. For more information, please contact Special Collections at Portland State University Library at: specialcollections@pdx.edu or (503) 725-9883.
Persistent Identifier
https://archives.pdx.edu/ds/psu/36045
Recommended Citation
Cook, Harold, "The Movements of Chinese Medicine in the First Global Age" (2021). Friends of History Presentations. 4.
https://archives.pdx.edu/ds/psu/36045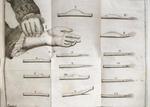 COinS