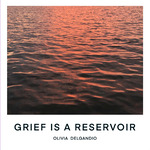 Title
Files
Download title.png (4.0 MB)
Download beginning.png (10.5 MB)
Download Untitled_Artwork 40.png (5.2 MB)
Download Untitled_Artwork 41.png (1.3 MB)
Download Untitled_Artwork 42.png (7.1 MB)
Download Untitled_Artwork 43.png (6.5 MB)
Download Untitled_Artwork 44.png (4.5 MB)
Download Untitled_Artwork 45.png (5.3 MB)
Download Untitled_Artwork 46.png (6.3 MB)
Download Untitled_Artwork 47.png (7.8 MB)
Download Untitled_Artwork 48.png (5.9 MB)
Download Untitled_Artwork 49.png (6.3 MB)
Description
GRIEF IS A RESERVOIR attempts to make those grieving feel a little less alone. We often hear messages like: grief, stay hidden, be quiet. This book says: no, here I am.
Publication Location
Portland, Oregon
Original Format
Artist book
Rights
The Art and Social Practice Archive materials are made available to the public under Creative Commons for personal, educational and non-commercial use within the parameters of "fair use" as defined under U.S. copyright law. No material will be reproduced, broadcast or distributed for commercial purposes.
Recommended Citation
DelGandio, Olivia, "Grief is a Reservoir" (2021). Grief is a Reservoir. 1.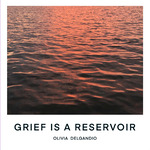 COinS