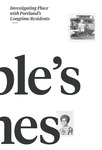 Title
Publication Date
11-1-2016
Description
People's Homes is a collaborative project that honors Portland's longtime residents and investigates expanded notions of home. We have paired local artists with longtime residents to share their life stories and draw attention to the city's quickly changing landscape. The artists and homeowners have worked together to create small-scale billboards that represent the elders' experiences of home.
Produced by Emily Fitzgerald and Molly Sherman, collaborators include Lisa Jarrett, Michelle Swineheart, Patricia Vasquez, Travis Souza, Nolan Calisch and Nina Montenegro
Link to Artist Website
Key Words
Home, Storytelling
Publication Location
Portland OR
Original Format
newsprint publication
Rights
The Art and Social Practice Archive materials are made available to the public under Creative Commons for personal, educational and non-commercial use within the parameters of "fair use" as defined under U.S. copyright law. No material will be reproduced, broadcast or distributed for commercial purposes.
Recommended Citation
Fitzgerald, Emily and Sherman, Molly, "People's Homes" (2016). People's Homes. 1.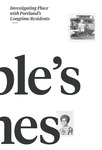 COinS