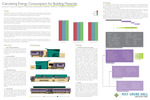 Abstract
Sustainability is development that meets the needs of the present without compromising the ability of future generations to meet their own needs. With that, Life Cycle Assesment (LCA) was born and is now a standard tool in measuring how sustainable we are in building from material extraction to end of life.
Architects have adopted the responsibility to lead the building industry down a green and sustainable path; as a part of this, many architecture firms have expanded their practices to include studios that work specifically on green buildings or green energy audits for clients. Throughout history sustainable design has used a variety of techniques: construction via local materials, tailored to respond to climatic conditions, and configured to exploit specific ventilation and solar conditions.
Currently, the state building and model codes are based on modest improvements in energy efficiency. There has been legislation proposed and debated regarding the importance of requiring more aggressive energy efficiency improvements. Next generation building code, as well as the International Green Construction Code (IGCC), are both going to be developed based around these ideals.
Each LCA software uses a database referred to as the Life Cycle Inventory (LCI) which is intended to account for all embodied energy for any given phase of construction (manufacturing, transportation, recycling, etc...) Some databases are available via companies that compile the information, one of which is National Renewable Energy Laboratory (NREL). These can be used as an aid to accomodate for any shortcomings that the internal database of the software may have.
Once an LCA has been simulated the firm can then find areas that can easily be improved upon whether it is material choice, manufacturer location or transportation methods; the error of margin that currently exists with LCA makes the analysis more useful as a set of guidelines.
Rights
In Copyright. URI: http://rightsstatements.org/vocab/InC/1.0/ This Item is protected by copyright and/or related rights. You are free to use this Item in any way that is permitted by the copyright and related rights legislation that applies to your use. For other uses you need to obtain permission from the rights-holder(s).
Persistent Identifier
https://archives.pdx.edu/ds/psu/38211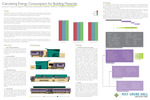 Included in
COinS