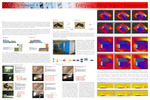 Abstract
The project consists of a current medical facility located in Gresham, Oregon. This site is subjected to fierce winds pushing west out of the Columbia River Gorge. These winds have the ability to reach hurricane wind speeds which will ultimately guide the shape of the building footprint and overall orientation/ building envelope. ZGF is looking for a qualitative study between multiple massing models in relationship with wind turbulence. These models are desired to reveal not only the effects of the wind on the massing models, but the existing buildings surrounding the new building. The goal behind this series of wind tunnel tests is to decide whether or not the building itself can be designed around the forces of wind or if there needs to be another intervening source, i.e. landscaping.
The primary design elements to be informed by these wind tunnel tests are overall shape of the building between two proposed designs, a tall rectangular building or an "L" shape. These buildings also vary in height from their designs, 18 feet to 54 feet. The comfort of the vehicle turn around corridor just east of the main entrance i.e. wind concentration (eddy affect), high and low pressures, and wind noise. The area that is affected the most is the entry itself, therefore our secondary focus will be to find a way to make this entry safe from the winds as the current condition allows wind to essentially flood into the building once the doors open. Depending on how effective the wind tunnel is they are also interested in learning about the wind effects on a second entry door facing the parking lot to the east.
Rights
In Copyright. URI: http://rightsstatements.org/vocab/InC/1.0/ This Item is protected by copyright and/or related rights. You are free to use this Item in any way that is permitted by the copyright and related rights legislation that applies to your use. For other uses you need to obtain permission from the rights-holder(s).
Persistent Identifier
https://archives.pdx.edu/ds/psu/38219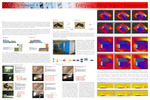 Included in
COinS