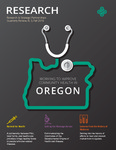 Description
This issue of the Quarterly Review focuses on population health and strategies to improve it. Although these strategies may be revised and added to in the years ahead, the "Triple Aim" of addressing health costs, improving the experience of care, and maintaining healthy populations will undoubtedly remain unchanged, as will our drive to better understand the role of public health in developing resilient people and communities.
The research highlighted in this issue also bears witness to the importance of community and the ways in which Portland State University and the OHSU-PSU School of Public Health are empowering communities to live longer, healthier lives. The unique partnership between OHSU and PSU continues to produce research-based data for decision-making and educating a new generation of public health workers to tackle the challenges ahead.
In the pages that follow, readers will learn about partnerships that provide access to nutritious foods and measure the positive effects of such access on family, economic, and social stability. The notion of "moving upstream" is echoed in research that demonstrates the benefits of access to comprehensive, integrated primary care—as well as the need to address disparities in access to care that persist despite increases in insurance coverage.
Publisher
Portland State University
Persistent Identifier
http://archives.pdx.edu/ds/psu/18900
Recommended Citation
Portland State University. Research & Strategic Partnerships, "Research & Strategic Partnerships: Quarterly Review, Volume 3, Issue 3" (2016). Portland State Research Magazine. 11.
https://pdxscholar.library.pdx.edu/rsp_quarterlyreview/11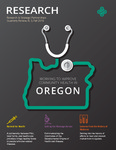 COinS