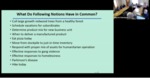 Title
Abstract
The difficulties in applying General Systems Theory (GST) have pointed out notable inconsistencies in what needs to be included in GST, intransitivities between competing or subsidiary theories based on GST and a plethora of definitions for a system. GST made significant inroads into creating awareness for systemsness and stimulate a revolution in thinking. However, the appropriate degree of precision for GST as a theory fails to be a scientific theory, fails to provide a framework for interpreting systemsness, fails as a model of concomitance of parts to whole, fails to predict, fails to clarify, and fails to state properties applicable to and found in all systems. A property-based approach to constructing a neo-definition of systems is proposed. The result is to enliven the discussion leading to a Neo-General Systems Theory (N-GST). N-GST must build on the successes of GST to explain what GST cannot, be grounded in empirical data and be testable, explain mechanisms and conditions that enable systemness, describe the logico that results in a finer analysis of consequence, incorporate all aspects of and predicts what cannot be predicted with GST, and be extended by means of modal operators for mereological essentialism. Out of N-GST should come a definitive definition of systems for all disciplines, fields, and applications. Finding the general principles is the science of systems. Identifying integration and interoperability problems, and evaluating and enhancing performances is the engineering of system.
Biographical Information
Gary Langford is a serial entrepreneur founding five companies, taking one public on Nasdaq; was executive vice president of a merchant bank; a Nasa Ames research fellow with 2 space missions to Mars; a systems engineer working for multiple aerospace companies; and for 19 years, teaching systems engineering at Portland State University, Naval Postgraduate School, and Stanford University. He has an A.B. in Astronomy (UC Berkeley), M.S. in Physics (Cal State University, Hayward), and Ph.D. in Electronics and Engineering (University of South Australia). Dr. Langford's research is focused on integration and interoperability of systems.
Subjects
System theory -- Philosophy, Complexity (Philosophy), Science (Philosophy)
Disciplines
Philosophy of Science | Science and Technology Studies
Persistent Identifier
https://archives.pdx.edu/ds/psu/32432
Rights
© Copyright the author(s)

IN COPYRIGHT:
http://rightsstatements.org/vocab/InC/1.0/
This Item is protected by copyright and/or related rights. You are free to use this Item in any way that is permitted by the copyright and related rights legislation that applies to your use. For other uses you need to obtain permission from the rights-holder(s).
DISCLAIMER:
The purpose of this statement is to help the public understand how this Item may be used. When there is a (non-standard) License or contract that governs re-use of the associated Item, this statement only summarizes the effects of some of its terms. It is not a License, and should not be used to license your Work. To license your own Work, use a License offered at https://creativecommons.org/
Recommended Citation
Langford, Gary, "What is Not a System?" (2020). Systems Science Friday Noon Seminar Series. 70.
https://archives.pdx.edu/ds/psu/32432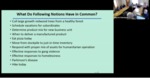 COinS