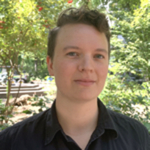 Files
Start Date
9-23-2021 3:00 PM
End Date
9-23-2021 4:00 PM
Abstract
Participants will receive a list of course design strategies that increase equity by directly reducing the need for many Disability Resource Center accommodations. This workshop gives universal design and trauma-informed context for teaching and assessment practices. Participants may engage with the topic through break-out room discussion, individual reflection, and/or large-group discussion.
Biographical Information
RT Tougas is an Access Counselor and Consultant in the Disability Resource Center. They have been at PSU since August of 2019 and they love being part of the DRC team. In terms of gender, RT identifies as nonbinary and queer. RT is fortunate to work collaborating with disabled students, faculty, and staff to increase accessibility and equity. RT earned a PhD at University of Oregon and was a university instructor before working in higher education disability services. At PSU, RT serves on the STEP program advisory committee and served on the 2020 WRC Sexual Assault Action and Awareness Month events committee.
Subjects
Equity, Psychic trauma, Universal design -- Study and teaching -- United States
Disciplines
Higher Education | Scholarship of Teaching and Learning
Persistent Identifier
https://archives.pdx.edu/ds/psu/36515
Recommended Citation
Tougas, RT, "Inclusive Course Design to Reduce Access Barriers" (2021). Inclusive Frameworks For Student Success: A Teaching Innovation Conference. 9.
https://archives.pdx.edu/ds/psu/36515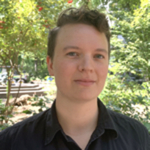 COinS