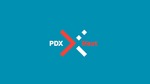 Files
Download
Download Presentation (25.9 MB)
Description
If you like PDX now, wait till you see PDX Next. We're outgrowing our current digs. In the coming years, we expect our annual passengers to jump from 20 million to 35 million. Over the next five years, a series of transformative projects will bring more Pacific Northwest-inspired architecture, local restaurants and shops, inclusive design, and carbon footprint-reducing technology. We're rolling out a series of improvements over the next few years so that your trip to and from PDX is easier and speedier. We're making space for light-rail and bike-path enhancements. A dedicated ride hailing pickup area will streamline the entire experience. A new flexible transit hub will add close-in parking spots and bring all car rentals on-site. Among the largest projects in the airport's history, the iconic new terminal will double the size of the current ticketing and lobby area when it opens. This cornerstone project will give us the flexibility to meet the demands of the future, all while capturing the signature spirit of the Pacific Northwest and keeping the heart and soul of PDX intact.
Biographical Information
Mike Coleman, Aviation Planner and Project Developer at Port of Portland Mike Coleman specializes in planning, developing, and optimizing landside transportation components of PDX. Mike is a seasoned 35-year transportation practitioner in the Portland region. Sean Loughran, Senior Manager, Long Range Planning at Port of Portland Sean Loughran is the Port of Portland's Senior Manager of Long-Range Planning. Sean has 25 years of experience in land use, transportation, natural resource planning, property acquisition and airport management. Sean's ability to capture the relationship the between airport and community has served to make Portland International Airport the much-loved airport that it is today.
Subjects
Portland International Airport, Airports -- Design and construction -- Oregon -- Portland, Airports -- Technological innovations -- Oregon -- Portland, Transportation -- Planning
Disciplines
Transportation | Urban Studies
Persistent Identifier
https://archives.pdx.edu/ds/psu/30483
Recommended Citation
Coleman, Mike and Loughran, Sean, "PDX Next: Redesigning Portland International Airport" (2019). PSU Transportation Seminars. 181.
https://archives.pdx.edu/ds/psu/30483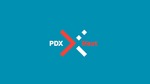 Included in
COinS