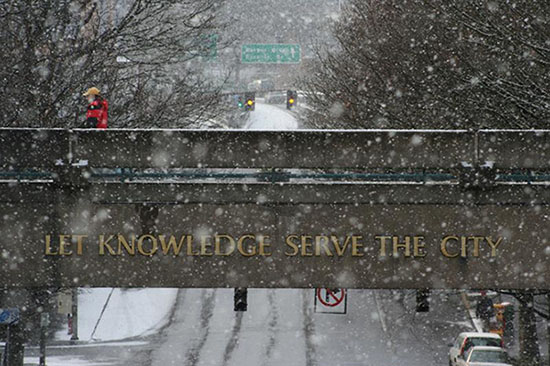 Community Engagement, Equity, and Social Justice
This year's Winter Symposium will examine the intersection of community engagement and equity and explore how PSU can leverage deep expertise and experience in engagement practices as a means to support equitable outcomes on campus and in our community.
To help the campus community explore this intersection, we have secured an international scholar and a leading local practitioner as facilitators. These skilled facilitators will help us understand how to apply the equity lens to our engagement practices and improve our individual and institutional teaching and research practices to contribute to equitable and socially just communities.
Schedule
2017
Wednesday, February 8th
8:00 AM

Portland State University


Portland State University

8:00 AM - 12:30 PM

8:00 AM

Portland State University


Portland State University

8:00 AM - 12:30 PM

8:00 AM

Portland State University


Portland State University

8:00 AM - 12:30 PM

8:00 AM

Portland State University


Portland State University

8:00 AM - 12:30 PM