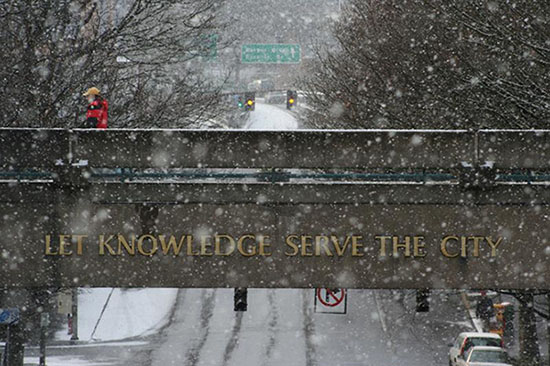 The focus of the 2018 Winter Symposium was the establishment of Centers of Excellence at PSU.
These centers are intended to help grow research, scholarly, and creative activities while supporting our students' education. PSU's Centers of Excellence will serve as lenses to focus attention on our faculty's work and to tell the stories of how that work impacts our campus community, our region, and the world.
The Winter Symposium provided faculty with an opportunity to:
Discuss and provide input on how centers can support faculty and students in their research and creative work.
Develop specific ideas for new centers, building upon the online activity at the Centers Brainstorming website.
Schedule
2018
Thursday, January 25th
8:00 AM

Portland State University


Portland State University

8:00 AM - 12:30 PM

8:00 AM

Portland State University


Portland State University

8:00 AM - 12:30 PM