Article Title
How Genders Work: Producing the J.CREW Catalog
Abstract
J.CREW is selling more than just chinos. Two professors' satirical take on what we learn about genders and work through catalog communication.

Click the book image below to access the content: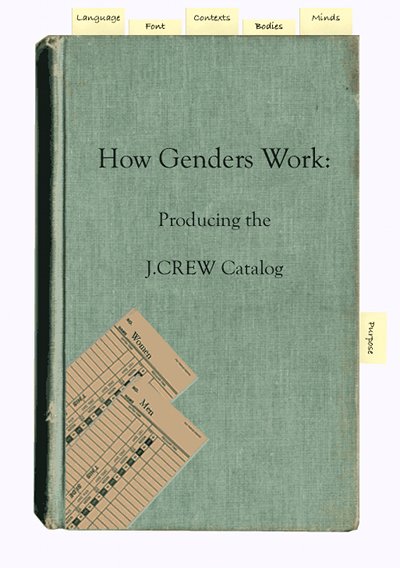 DOI
10.15760/harlot.2010.4.3
Persistent Identifier
https://archives.pdx.edu/ds/psu/39403
Creative Commons License


This work is licensed under a Creative Commons Attribution-Noncommercial-Share Alike 3.0 License.
Recommended Citation
Muhlhauser, Paul and Bradbury, Kelly (2010) "How Genders Work: Producing the J.CREW Catalog," Harlot: A Revealing Look at the Arts of Persuasion: No. 4, 3.
https://doi.org/10.15760/harlot.2010.4.3