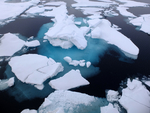 Files
Abstract
This talk will discuss the climate change planning in Alaska. We will first show a series of photographs by Inupiat photographer and Shishmaref resident Dennis Davis. Following we will talk about co-production of knowledge and trying to pair experiences of climate change with policy analysis to understand how best to create community-based solutions.
Biographical Information
Elizabeth Marino is an assistant professor of anthropology and sustainability at OSU-Cascades. Her work centers on community-based risk perceptions, disasters, and adaptation. She is interested in the interactions of places and people, as mitigated by collectively-held visions and discourses of the good.
Dennis Davis is a self-taught Inupiat photographer that has been taking pictures and videos of the western coastline of Alaska for over 20 years. He uses an Inupiat vision of the connections between land, animals, and people to create new forms of photography and video, that offer a glimpse into the subsistence lifestyle. Dennis's goal is to show others what his culture is all about; to highlight the risks that Arctic peoples face with the coming of climate change; and to give a voice to his people.
Subjects
Environmental management, Climatic changes -- Environmental aspects, Landscape ecology -- Effect of climatic changes on
Disciplines
Anthropology | Environmental Sciences
Persistent Identifier
https://archives.pdx.edu/ds/psu/34938
Recommended Citation
Marino, Elizabeth and Davis, Dennis, "Pulling at the Thread: Why Climate Change Driven Relocation is such a Difficult Problem to Solve" (2021). Archaeology First Thursdays. 2.
https://archives.pdx.edu/ds/psu/34938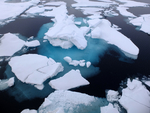 COinS