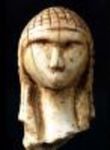 Abstract
Binary models of sex and gender are often uncritically applied in paleoanthropology. In the Upper Paleolithic, abstract representations ranging from simple bifurcating lines to overt representations of secondary sex characteristics may be used to identify an illustration, engraving, or piece of portable art (no matter how ambiguous) as "male" or "female." The taxonomic rubrics that are applied are rarely stated explicitly. We present an empirical survey of human representations in Paleolithic art employing an explicit classification scheme that relies on anatomical markers to identify images as male or female representations. Within this context, we discuss the difficulties inherent in recognizing sex (much less gender) in Paleolithic art, and the consequences of such unfounded assumptions in scientific and popular discourse.
Biographical Information
Dr. Chang is a paleoanthropologist whose primary interests are Middle to Upper Paleolithic human evolution, the Neandertals, hominin systematics, feminist archaeology, and the role of reflexivity in human evolutionary studies. She has taught biological anthropology and human evolution at PSU since 2014. Dr. Chang graduated from the University of Pennsylvania with a dual degree in physical anthropology and ecology/evolutionary biology in 2005, completed a postdoctoral fellowship in behavioral genetics at UCSF in 2008, and has done fieldwork in Paleolithic archaeology in France, Morocco, and Jordan. She is a former TEDx speaker (2014) and was featured in a documentary series, Human: The World Within, that is currently airing on PBS and Netflix (2021).
Subjects
Feminist archaeology, Women -- History -- To 500, Archaeology -- Social aspects, Paleolithic period, Prehistoric peoples
Disciplines
Anthropology | Archaeological Anthropology | Social and Cultural Anthropology
Persistent Identifier
https://archives.pdx.edu/ds/psu/36541
Rights
© Copyright the author(s)

IN COPYRIGHT:
http://rightsstatements.org/vocab/InC/1.0/
This Item is protected by copyright and/or related rights. You are free to use this Item in any way that is permitted by the copyright and related rights legislation that applies to your use. For other uses you need to obtain permission from the rights-holder(s).
DISCLAIMER:
The purpose of this statement is to help the public understand how this Item may be used. When there is a (non-standard) License or contract that governs re-use of the associated Item, this statement only summarizes the effects of some of its terms. It is not a License, and should not be used to license your Work. To license your own Work, use a License offered at https://creativecommons.org/
Recommended Citation
Chang, Melanie, "The Vulva Monologues: 'Female' signs in the Upper Paleolithic" (2021). Archaeology First Thursdays. 7.
https://archives.pdx.edu/ds/psu/36541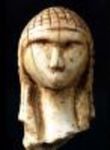 COinS