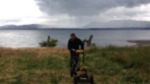 Abstract
The summer of 2021 produced a series of geophysical studies at Indian Residential Schools in Canada. The results — the discovery of hundreds of unmarked and/or undocumented graves — were shocking and received worldwide attention. How do these recent studies relate to the longer term histories of Residential Schools and the process of redress, reconciliation and healing? I discuss this broader context and the role archaeological techniques and archaeologists can and should play in facilitating reconciliation. I also take a comparative perspective, considering the state of research and reconciliation in the US and Canada, since both nations had similar kinds of schools that pursued similar goals.
Biographical Information
Colin Grier is Professor of Anthropology at Washington State University, Vancouver. His archaeological research includes the study of long-term settlement and household change on the Northwest Coast, for which he utilizes geophysical methods such as ground penetrating radar. He has a long-standing research interest in Residential Schools, having worked as a research consultant for Indian Residential Schools Resolution Canada in the 2000s. He also works closely with affected communities, partnering to develop community-driven archaeological projects.
Subjects
Ground penetrating radar, Native peoples -- Canada -- Residential schools, Indian children -- Education, Indian children -- Social conditions, Race relations, Indians of North America -- Government relations, Indigenous peoples, Human remains (Archaeology)
Disciplines
Anthropology | Archaeological Anthropology
Persistent Identifier
https://archives.pdx.edu/ds/psu/36768
Recommended Citation
Grier, Colin, "Truth, Reconciliation and Ground Penetrating Radar: The Role of Archaeologists in Recent Research on Indian Residential/Boarding Schools" (2021). Archaeology First Thursdays. 9.
https://archives.pdx.edu/ds/psu/36768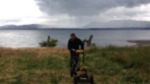 COinS