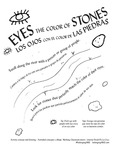 Title
Publication Date
Summer 7-20-2017
Description
Belonging is an Albuquerque, NM-based, community-engagement and participatory project, by Christine Wong Yap, artist-in-residence at the Sanitary Tortilla Factory. There are three components: Story collection about places of belonging in Albuquerque via an open call and workshops with community organizations; 13 hand-painted signs installed on location at places of belonging, and a zine.
City
Albuquerque, New Mexico
Rights
The archive materials are made available to the public under Creative Commons, for personal, educational, and non-commercial use within the parameters of "fair use" as defined under U.S Copyright law. No materials will be reproduced, distributed, or broadcasted for commercial purposes.
Recommended Citation
Yap, Christine Wong, "Belonging (Albuquerque)" (2017). 2013 - 2017. 1.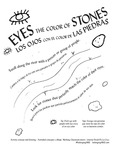 COinS