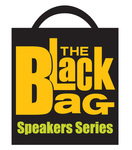 Title
Description
In this presentation in Black Studies' Black Bag Speakers Series, Donovan Scribes moderates a panel discussion with Walidah Imarisha, Gwen Carr, and Cleo Davis about the personal and historical significance of Black names.
Donovan Scribes is a prominent award-winning writer, speaker, producer, and multi-faceted creative serving the greater Portland community.
Walidah Imarisha is an educator, writer, and public scholar. She is an assistant professor in the Black Studies Department at Portland State University and the Director of the PSU Center for Black Studies. She has co-edited two anthologies, Octavia's Brood and Another World is Possible, and is the author of Angels with Dirty Faces, winner of an Oregon Book Award in 2017.
Gwen Carr is a research historian who was the primary contributor to the Oregon Black Pioneers' book Perseverance: A History of African Americans in Oregon's Marion and Polk Counties. She is an emeritus board member of the Oregon Black Pioneers and has curated exhibits on Black history for the Oregon Historical Society. Since her retirement from SAIF Corporation in 2003, she continues her work supporting the mission of OBP to research and honor the lives of Black Oregonians.
Cleo Davis is an artist whose work includes the Historic Black Williams Project and the Alberta Street Black Heritage Markers (with Kayin Talton Davis). He and Kayin Talton Davis were Artists in Residence with the City of Portland Archives in 2018. His work in Portland's historically Black neighborhoods combines cultural and creative arts with historic preservation and urban development, critically confronting issues of displacement and gentrification and uplifting Black presence and experience in the city.
Disciplines
African American Studies | Genealogy | Public History | United States History
Rights
This video is made available for educational and non-commercial use only. It may not be reproduced in any form without the express permission of Portland State University. For more information, please contact Portland State University Library Special Collections at: specialcollections@pdx.edu or (503) 725-9883.
Persistent Identifier
https://archives.pdx.edu/ds/psu/37579
Recommended Citation
Carr, Gwen; Davis, Cleo; Imarisha, Walidah; and Scribes, Donovan, ""What's a Black Name?"" (2022). The Black Bag Speakers Series. 18.
https://archives.pdx.edu/ds/psu/37579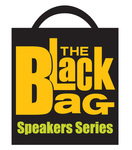 COinS