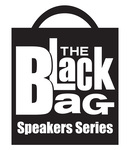 Description
In her new book, Dr. Carmen P. Thompson analyzes the origin of white supremacy and its role in defining America's racial history.
The Making of American Whiteness: The Formation of Race in Seventeenth-Century Virginia (Lexington Press) changes the narrative about the origins of race and Whiteness in America. With an exhaustive range of archival documents, Dr. Thompson demonstrates not only that Whiteness predates European expansion to the Americas—as evidenced by European participation in the transatlantic slave trade since the fifteenth century—but, more importantly, that Whiteness was the principal dynamic in the settlement of Virginia, the first colony in what would become the United States of America.
Just as the system of White supremacy was the principal order that fueled the transatlantic slave trade, it was likewise the framework that drove the organization of civil society in Virginia, including the organization and structure of the colony's laws, social, political, and economic policies, and its system of governance.
This book shows what Whiteness looked like in everyday life in the early seventeenth century and finds it eerily prescient of Whiteness today.
Carmen P. Thompson is a historian and author. She earned her Ph.D. in U.S. History from the University of Illinois, Urbana-Champaign and her Master of Arts in African American Studies from Columbia University in New York.
Dr. Thompson is a highly sought expert on race and whiteness in America. Her scholarship was quoted in the December 2022 Oregon State Supreme Court decision, Watkins, Jacob Keith v. Ackley, regarding the disparate racial impact of non-unanimous jury decisions. She has co-edited and authored articles in the peer-reviewed Oregon Historical Quarterly's 2019 special issue on white supremacy in Oregon, and wrote the introduction to Protest City: Portland's Summer of Rage, a photo book chronicling protests in Portland, Oregon after the murder of George Floyd by police in 2020.
Dr. Thompson has held visiting scholar appointments at the Institute for Research in African American Studies at Columbia University in New York and in the Black Studies Department at Portland State University, and has taught a wide range of courses on the Black experience and whiteness at PSU and Portland Community College.
Disciplines
African American Studies | American Studies | Race, Ethnicity and Post-Colonial Studies | United States History
Rights
This video is made available for educational and non-commercial use only. It may not be reproduced in any form without the express permission of Portland State University. For more information, please contact Portland State University Library Special Collections at: specialcollections@pdx.edu or (503) 725-9883.
Recommended Citation
Thompson, Carmen P., ""The Making of American Whiteness"" (2023). The Black Bag Speakers Series. 21.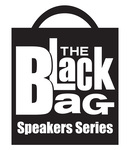 COinS