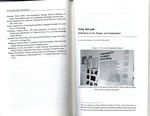 Publication Date
10-12-2019
Description
Jeff Kasper, Laura Scherling, GREENSPACENYC
Civic Art Lab (2011-present) is the perennial platform that engages hundreds of participants in free public workshops at host locations in Chinatown, the Lower East Side (Manhattan) and Bed-Stuy (Brooklyn) merging environmental topics and experiential, design-based, learning. The project is organized by the volunteer-led collective GREENSPACENYC, which was founded in 2010, and to date has led over 200 programs.
Link to Artist Website
Key Words
Public pedagogy, Sustainability, Design, Citizen science, Placemaking
Publication Location
New York, NY
Rights
The Art and Social Practice Archive materials are made available to the public under Creative Commons for personal, educational and non-commercial use within the parameters of "fair use" as defined under U.S. copyright law. No material will be reproduced, broadcast or distributed for commercial purposes.
Recommended Citation
Kasper, Jeff and Scherling, Laura, "Civic Art Lab: Reflections on Art, Design and Sustainability" (2019). Civic Art Lab. 1.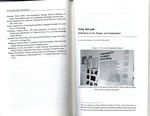 COinS