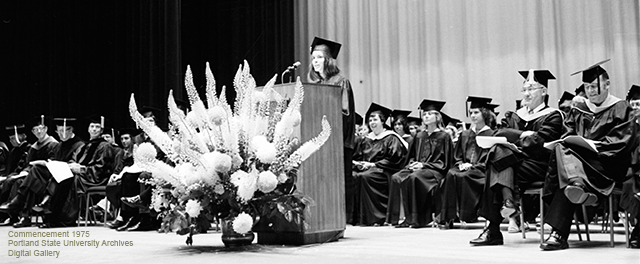 Portland State University Archives holds historical materials related to most PSU commencement ceremonies, starting with the first graduation ceremony at Vanport Extension Center in 1947. These materials may include programs, photographs, and audio or video recordings.
Please inquire with us by emailing specialcollections@pdx.edu if you are searching for commencement materials that do not appear here. (Some of the categories below may be empty if we have not yet digitized materials from those years.) When available, we can provide additional searchable, downloadable, and/or streaming media in this collection by request.
Photographs of past Portland State commencement ceremonies and graduation celebrations also appear in the PSU Archives Digital Gallery.
Browse the Commencement Archives Collections: