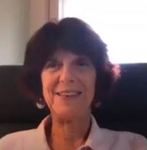 Subjects
Conflict Resolution, Peace Studies, Graduate Studies, Oral History, Mediation
Disciplines
Higher Education | Peace and Conflict Studies | Theory and Philosophy
Abstract
Mary Zinkin was interviewed by Stephanie Vallance on May 6, 2020. Also participating in the interview were Liza Schade and Lady J.
In this interview, Zinkin describes her own self-designed interdisciplinary graduate degrees in Conflict Resolution at Portland State and her influence in the creation of those degree programs at PSU. She discusses her academic work in the field of conflict mediation, and her view of the need for a professional, skills-based degree that blended theory and practice. She describes the logistics of getting the program off the ground, noting the development of curriculum, number of students, and the conversation around the naming of the degree. She discusses her perception of the limitations of peace studies, and her focus on helping people to lead more peaceful lives and effect peace in the world. She describes her relationship with Rob Gould, co-founder of the Conflict Resolution program, and the different backgrounds they drew upon to design and teach their courses. She concludes with her hopes for the future of the field and the graduate program.
Biographical
Mary Zinkin is the co-founder of the Conflict Resolution graduate program at Portland State University, which was established in 1996.
Description
This interview is part of a series of oral histories given by former and current faculty members in the Conflict Resolution program at Portland State University. In spring 2020, public history students at PSU undertook this research as the program celebrated its 25th anniversary.
Portland State University presents these recordings as part of the historical record. They reflect the recollections and opinions of the individual speakers and are not intended to be representative of the views of Portland State University. They may contain language, ideas, or stereotypes that are offensive to others.
Rights
This digital access copy is made available as streaming media for personal, educational, and non-commercial use within the parameters of "fair use" as defined under U.S. Copyright law. It cannot be reproduced, distributed, or screened for commercial purposes. For more information, please contact Special Collections at Portland State University Library at: specialcollections@pdx.edu or (503) 725-9883.
Persistent Identifier
https://archives.pdx.edu/ds/psu/34083
Recommended Citation
Zinkin, Mary and Vallance, Stephanie, "Interview with Mary Zinkin" (2020). Conflict Resolution Oral Histories. 5.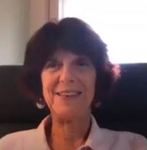 COinS