Title
Link to Artist Website
Preview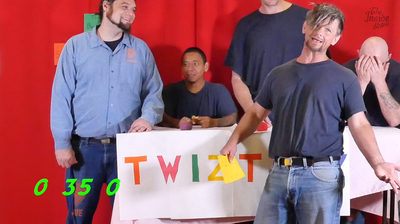 Creation Date
Fall 10-9-2019
Description
The Inside Show is a variety show produced at Columbia River Creative Initiatives, an artist-led creative platform at Columbia River Correctional Institution, a minimum security prison in Portland, Oregon. Inmates take on roles of host, performer, writer, cameraperson, and more. This robust collaboration of eccentric possibilities challenges perceptions of incarcerated individuals and what happens 'on the inside'.
The show's content includes Microwave Magic— a cooking segment where inmates showcase genius ways of making gourmet meals with minimal ingredients and a microwave; comedy sketches; a goofy sports roundtable; art segments; poignant discussions; braiding demos; musical acts and more.
Season One of The Inside Show will be aired on the facility's in-house channel, broadcast on public access channels in Portland in partnership with Open Signal, and available on YouTube. Hosted by Mark Arnold, with Fred Armisen as episode one's guest host. The series is directed by Salty Xi Jie Ng and produced by Jacob Diepenbrock, Salty Xi Jie Ng, and Spencer Byrne-Seres.
Collaborators: Andrew "Turbo" Reeves, Antonio BDS Gonzalez, Carlos Cotto, Chris CB Elliott, David "Homer" Edmunds, David "Ohio" Phipps, Gabriel "Chino" Whitford, Irvin Hines, Jacob Diepenbrock, Jason Melcado, Jeff Kenton, Joe Sumner aka Durt McGurt, Joshua "Lone Wolf" Tonkin, Logan Winborn, Mark Arnold, Michael "HM" Lovett, Philip Delater, Robert "Bobby" Swint, Raymond Rabago, Robert "Flex" Gibson, Scotty Freeman, Cash Carter, Salty Xi Jie Ng, Spencer Byrne-Seres
Key Words
Incarceration, Prison, Variety show, Columbia River Creative Initiatives
Rights
The Art and Social Practice Archive materials are made available to the public under Creative Commons for personal, educational and non-commercial use within the parameters of "fair use" as defined under U.S. copyright law. No material will be reproduced, broadcast or distributed for commercial purposes.