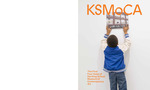 Description
The First Four Years of King School Museum of Contemporary Art
Edited by Amanda Leigh Evans
This publication documents the first four years of the King School Museum of Contemporary Art (KSMoCA), a contemporary art museum located inside of a public grade school in NE Portland, Oregon. At KSMoCA students learn about how a museum functions as they work alongside world famous artists installing exhibitions, presenting lectures, constructing art fairs, and participating in workshops. Through this process of experiential arts education KSMoCA is redefining the ways that public institutions can share resources to benefit the larger community.
Link to Artist Website
Key Words
KSMOCA, King School
Publication Location
Portland, Oregon
Original Format
Print Publication, PDF
Rights
The Art and Social Practice Archive materials are made available to the public under Creative Commons for personal, educational and non-commercial use within the parameters of "fair use" as defined under U.S. copyright law. No material will be reproduced, broadcast or distributed for commercial purposes.
Recommended Citation
"The First Four Years of King School Museum of Contemporary Art" (2018). King School Museum of Contemporary Art. 1.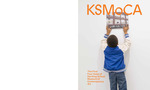 COinS