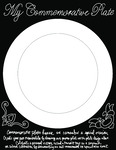 Files
Download Copy of ChristineWongYap-MakeThingsHappen-01.jpg (1.1 MB)
Download Copy of ChristineWongYap-MakeThingsHappen-02.jpg (991 KB)
Download Copy of ChristineWongYap-MakeThingsHappen-03.jpg (1.1 MB)
Download Copy of ChristineWongYap-MakeThingsHappen-04.jpg (896 KB)
Download Copy of ChristineWongYap-MakeThingsHappen-05.jpg (1.6 MB)
Download Copy of ChristineWongYap-MakeThingsHappen-006.jpg (1.5 MB)
Download Copy of ChristineWongYap-MakeThingsHappen-07.jpg (1.3 MB)
Download Hannah-Jickling-Helen-Reed-02.jpg (1.1 MB)
Download Justin-Langois-02.jpg (1.2 MB)
Download Nick-Lally-Dionis-Ortiz-02.jpg (1.6 MB)
Publication Date
3-2-2014
Description
Make Things (Happen) is a participatory project organized by Christine Wong Yap featuring artist-created activity sheets to make things or make things happen. Make Things (Happen) is intended to multiply creative activity. It began with artists creating activity sheets—downloadable from a website, and freely available as photocopies in the exhibition—for anyone and everyone to use and share, encouraging further activation.
Organized by Christine Wong Yap featuring artist-created activity sheets by Lauren F. Adams, Oliver Braid, Maurice Carlin, Kevin B. Chen, Torreya Cummings, Helen de Main, double zero, Bean Gilsdorf, Galeria Rusz, Sarrita Hunn, Maria Hupfield, Ariana Jacob, Hannah Jickling & Helen Reed, Nick Lally, Justin Langlois, Justin Limoges, Jessica Longmore, Mail Order Brides/M.O.B., Kari Marboe & Erik Scollon, Betty Marín, Mark Anthony Martinez, Meta Local Collaborative, Melissa Miller, Roy Meuwissen, Laura Napier, Susan O'Malley, Dionis Ortiz, Kristina Paabus, Piero Passacantando, Julie Perini, Ryan Pierce, Pavel Romaniko, Risa Puno, Genevieve Quick, Mary Rothlisberger, Pallavi Sen, Elisabeth Smolarz, Tattfoo Tan, Lauren Marie Taylor, sharita towne, Emilio Vavarella, David Gregory Wallace, Lexa Walsh, Alex Wilde & Emily Chappell, Brian Zegeer, Lu Zhang.
Key Words
Activity sheets, Photocopy, Instructions, Prompts, Cut-and-fold, Coloring sheets, Assemble, Site-specific, Oakland
Publication Location
Interface Gallery, Oakland, California
Rights
The Art and Social Practice Archive materials are made available to the public under Creative Commons for personal, educational and non-commercial use within the parameters of "fair use" as defined under U.S. copyright law. No material will be reproduced, broadcast or distributed for commercial purposes.
Recommended Citation
Yap, Christine Wong; Adams, Lauren F.; Braid, Oliver; Carlin, Maurice; Chen, Kevin B.; Cummings, Torreya; De Main, Helen; Gilsdorf, Bean; Rusz, Galeria; Hunn, Sarrita; Hupfield, Maria; Jacob, Ariana; Jickling, Hannah; Reed, Helen; Lally, Nick; Langlois, Justin; Limoges, Justin; Longmore, Jessica; M.O.B., Mail Order Brides; Marboe, Kari; Scollon, Erik; Marin, Betty; Martinez, Mark Anthony; Miller, Melissa; Meuwissen, Roy; Napier, Laura; O'Malley, Susan; Ortiz, Dionis; Paabus, Kristina; Passacantando, Piero; Perini, Julie; Pierce, Ryan; Romaniko, Pavel; Puno, Risa; Quick, Genevieve; Rothlisberger, Mary; Sen, Pallavi; Smolarz, Elisabeth; Tan, Tattfoo; Taylor, Lauren Marie; Towne, Sharita; Vavarella, Emilio; Wallace, David Gregory; Walsh, Lexa; Wilde, Alex; Chappell, Emily; Zegeer, Brian; and Zhang, Lu, "Make Things Happen: Activity Sheets" (2014). Make Things Happen. 1.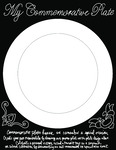 COinS