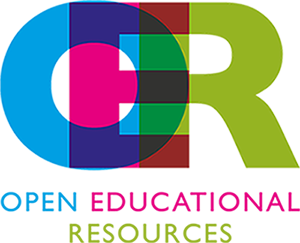 The goal of the symposium is to showcase current OER work that will help attendees move their own practice forward.
When: May 14, 2021 from 9:00 am - 3:00 pm (PST)

Register now to attend a one-day interactive symposium about the design, practice, use, and assessment of open educational resources. All employees and students from Oregon's institutions of higher education, and interested K-12 educators, are invited.
Complete Schedule (Includes Streaming Content and Zoom Links)
Visit the Zoom lobby throughout the day for informal conversation or to get help from a planning committee member.
We hope you will help us:
Celebrate – we made it through the year!
Appreciate – what would we keep from this year?
Envision – a new normal in the post pandemic future.
About the Day
Because we are planning a virtual event, all of our asynchronous materials will be released on May 7 for advance viewing. We're also holding time from 9-11am on May 14 for participants to watch videos and explore resources.
Starting at 11am on May 14, we have two time slots for synchronous "birds of a feather" sessions where participants will find lively discussions with colleagues on topics of shared interest. Any attendee can volunteer to host a topic via the registration form.
All participants are welcome to join us at the end of the day for this year's OER Champion Awards, an update on OER around the state, and information about advocating for HB 2919 (bill for course materials cost transparency) – followed by a virtual happy hour featuring a cocktail/mocktail recipe demonstration.
Thank you event planners:
Ian Coronado, Lane Community College
Jen Klaudinyi, Portland Community College
Susan Payne, Oregon Department of Education
Rayne Vieger, University of Oregon
Michaela Willi Hooper, Linn-Benton Community College
Meggie Wright, Lane Community College
Browse the contents of Open Educational Resources Symposium: