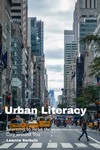 Description
This book introduces students to the basic concepts of urban studies. It is an interdisciplinary text that was developed for lower-division undergraduate students. The book is organized into thematic chapters that explore different aspects of urban life, such as the environment, housing, and culture. Each chapter introduces a new way of conceptualizing the city, presents core theories and concepts, and provides examples and case studies from cities around the globe to illustrate the ideas presented in the text. At the end of each chapter, there are review questions and a series of interactive field activities where students can apply the concepts introduced in the chapter to a real-world setting. Many of the field activities can be adapted to online or remote learning modalities. This textbook is appropriate for interdisciplinary courses with urban themes or for introductory urban studies, urban sociology, or urban geography classes.
Adopt/Adapt
If you are an instructor adopting or adapting this PDXOpen textbook, please help us understand your use by filling out this form
Publisher
Portland State University Library
Subjects
Cities and towns -- Social conditions -- Study and teaching (Higher), Urban sociology -- Cross-cultural studies -- Study and teaching (Higher), Urban policy -- Citizen participation -- Study and teaching (Higher), Urban ecology (Sociology) -- Study and teaching (Higher)
Rights
© 2021 by Leanne C. Serbulo

This open educational resource is licensed under a Creative Commons Attribution-NonCommercial 4.0 International License except where otherwise noted.
Persistent Identifier
https://archives.pdx.edu/ds/psu/37566
Recommended Citation
Serbulo, Leanne Claire, "Urban Literacy: Learning to Read the City Around You" (2022). PDXOpen: Open Educational Resources. 42.
https://pdxscholar.library.pdx.edu/pdxopen/42
10.15760/pdxopen-32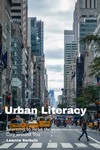 COinS