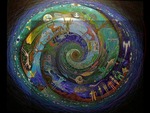 Applied Developmental Systems Science: Everything You Always Wanted to Know About Theories, Meta-Theories, Methods, and Interventions but Didn't Realize You Needed to Ask. An Advanced Textbook
© 2015. Ellen A. Skinner, Thomas A. Kindermann, Robert W. Roeser, Cathleen L Smith, Andrew Mashburn and Joel Steele.

This work is licensed under a Creative Commons Attribution-NonCommercial 4.0 International License.
The authors are thankful for any feedback and suggestions to further develop this textbook. Please contact the authors directly at kindermannt@pdx.edu
Please note: Figures/Tables have not been incorporated into the chapters; this is planned for the next version.
Description
This textbook provides a toolbox, a guidebook, and an instruction manual for researchers and interventionists who want to conceptualize and study applied problems from a developmental systems perspective, and for those who want to teach their graduate (or advanced undergraduate) students how to do this. It is designed to be useful to practitioners who focus on applied developmental problems, such as improving the important developmental contexts where people live, learn, and work, including the applied professions in education, social work, counseling, health care, community development, and business, all of which at their core are concerned with optimizing the development of their students, clients, patients, workers, citizens, and others whose lives they touch.
Please see the Open Textbook Library for faculty Reviews of this textbook
This paper has been withdrawn.