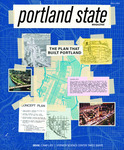 Title
Description
PSU's alumni magazine, published 2-3 times a year. In this issue: Portland State mobilizes for the next era of climate action; with perseverance and a little help, it's never too late to graduate; three scientists answer the question: How do you stay hopeful and motivated to make a difference with climate change?; Portland State researchers are investigating how to help the most vulnerable parents; opera retakes the stage with the "Merry Wives of Windsor"; a record-breaking steeplechase runner finds his way; remembering Charles Moose, Portland's first Black police chief, and more.
Publication Date
Fall 2022
Recommended Citation
Portland State University. Office of University Communications, "Portland State Magazine" (2022). Portland State Magazine. 130.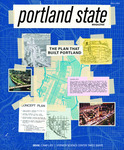 COinS