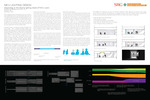 Abstract
SRG is redesigning a NICU (Neonatal Intensive Care Unit) for a major healthcare provider in the Portland, OR metro area.This is an intensive care unit for babies born prematurely and up to 6 months of age. The space is in an existing hospital and has previously been used as an NICU. For the last several years it was being used as overflow office space, but now is being remodeled and re-commissioned as an NICU. The healthcare provider who owns the hospital recently realized that this could be a value-added service for their business model.
This paper focuses on two factors that affect the design of the NICU project. First, it researches circadian day/night cycle lighting for the spaces serving the infant patients, their families, and the hospital staff. Second, it researches and model possible daylighting strategies for the space along with any supplemental electric lighting as required. Research has shown that babies should not be in direct contact with any light source so as to develop best in a dark space. However, the parents need daylight or daylight simulation that stimulates a natural circadian rhythm. This paper provides iterations exploring different techniques based on our research and models of the iterations which then are compared to reach a conclusion.
Rights
In Copyright. URI: http://rightsstatements.org/vocab/InC/1.0/ This Item is protected by copyright and/or related rights. You are free to use this Item in any way that is permitted by the copyright and related rights legislation that applies to your use. For other uses you need to obtain permission from the rights-holder(s).
Persistent Identifier
https://archives.pdx.edu/ds/psu/38208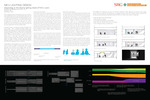 Included in
COinS