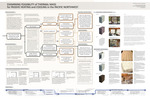 Abstract
Scientifically, thermal mass is equivalent to thermal capacitance or heat capacity, the ability of a body to store thermal energy.
In building design, thermal mass is a property of the mass of a building which enables it to store heat, providing "inertia" against temperature fluctuations. For example, when outside temperatures are fluctuating throughout the day, a large thermal mass within the insulated portion of a house can serve to "flatten out" the daily temperature fluctuations, since the thermal mass will absorb thermal energy when the surroundings are higher in temperature than the mass, and give thermal energy back when the surroundings are cooler, without reaching thermal equilibrium. This is distinct from a material's insulative value, which reduces a building's thermal conductivity, allowing it to be heated or cooled relatively separate from the outside, or even just retain the occupants' thermal energy longer.
Rights
In Copyright. URI: http://rightsstatements.org/vocab/InC/1.0/ This Item is protected by copyright and/or related rights. You are free to use this Item in any way that is permitted by the copyright and related rights legislation that applies to your use. For other uses you need to obtain permission from the rights-holder(s).
Persistent Identifier
https://archives.pdx.edu/ds/psu/38231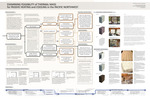 Included in
COinS