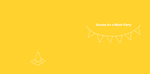 Title
Publication Date
7-11-2018
Description
2017, in collaboration with LaVeta Gilmore Jones and Pam Consear with Madeline Sorenson, Carmen Montoya, Jillian Barthold & others
2018, as part of the Portland in the Streets Artist Residency with the Portland Bureau of Transportation

with scores by Jessica Rojas, Chris Cloud, Michelle Illuminato, Christian Ramirez, Mic Crenshaw, Xi Jie Ng, Roshani Thakore, Renee Sills, Sarah Mirk, Sea Mason, Melika Belhaj & Ananas Mustafa (ya banat), Eric Olson, Harrell Fletcher, Blanca S. Villalobos & Zeph Fishlyn

How do we interact with our neighborhood? What are some ways people come together to exchange with their communities? In what ways can art serve as an agent of that relationship?

These are some questions explored through the process of Scores for a Block Party, a project that invited neighbors, local and internationally exhibiting artists, community members and organizers to contribute a score that could take place at a block party. A score (think of a musical score) can be a set of instructions to make something happen. It can be poetic or process based, in drawing, writing or diagram form. It can be a recipe for food to be served, an activity, an art intervention, a decoration or design plan, a way for people in the community to get involved, a music playlist, an idea of what makes a good block party, or anything else you could imagine.

Collected scores that were performed as part of a block party in the Vernon neighborhood hosted by Leaven Community on September 9th, 2017. Scores included a project collecting stories from the neighborhood, organized by LaVeta Gilmore Jones and Pam Consear, that resulted in a permanent installation at Leaven Community, a score by Carmen Montoya of Ghana Think Tank about finding commonalities among strangers, a screen printing project by Jillian Barthold and a Free Pile Sculpture score by Madeline Sorenson. There was also a potluck, music, dancing, face painting, storytelling and other happenings organized by Leaven Community members.

These scores, and many more, are compiled in a publication that functions as a reference tool for future block parties and as a proposition for ways we can engage and make things happen in our neighborhood. The ideas of artists and community members can be utilized outside of institutions in ways that are based in connection, community organizing, action and performance.

This project was organized by Lo Moran in partnership with Leaven Community and made possible by a Regional Arts and Culture Council Project Grant. A second iteration of the project was made possible by Portland in the Streets at the Portland Bureau of Transportation in the summer of 2018.
Link to Artist Website
Key Words
block party, scores, neighborhood, instructions, community
Publication Location
Portland OR
Original Format
printed book
Rights
The Art and Social Practice Archive materials are made available to the public under Creative Commons for personal, educational and non-commercial use within the parameters of "fair use" as defined under U.S. copyright law. No material will be reproduced, broadcast or distributed for commercial purposes.
Recommended Citation
Moran, Lo, "Scores for a Block Party" (2018). Scores for a Block Party. 1.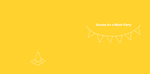 COinS