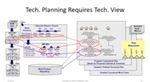 Abstract
The fully connected world is quickly becoming a reality. Architects and developers of this new world must understand both the hardware and software basics of IoT and IIoT systems as well as the proven way to deal with the complexities of the integration of sensors, processors, wireless connectivity, edge to cloud networks, data partitioning and processing, AI, machine language, digital threads and twins, and much more. Such complexity can only be handled with a systems-of-systems (SoS) engineering approach.
But while systems engineering may hold many of the solutions to IoT challenges, systems engineering must evolve from its traditional role. Some have even suggested that the data requirements and digitization of the IoT and corresponding digital threads are putting the engineering back into systems engineering via model-based designs. This will also help reconnect system engineering to system science.
This presentation will show how the IoT hardware and software technologies are changing the traditional systems engineering approach. Further, professionals that are so prepared with both the basics of IoT and systems engineering will stand a better chance of competing in the IoT space.
Biographical Information
John Blyler is a technology professional with expertise in multi-discipline Systems Engineering, technical program life-cycle management (PLM), content development and customer-facing projects. He is an experienced physicist, engineer, manager, journalist, text-book author and professor who continues to speak at major conferences and before the camera. John has many years of experience leading interdisciplinary (mechanical-electronic, hardware-software) engineering teams in both the commercial and Mil/Aero, semiconductor and electronics industries. Additionally, he has served as an editor-in-chief for technical trade journals and the IEEE professional engineering society publications. He was the founding advisor and affiliate professor for Portland State University's online graduate program in systems engineering. Finally, John has co-authored several books on systems engineering, RF-Wireless design, and automotive hardware-software integration for Wiley, Elsevier, IEEE and SAE. He holds a BS in Engineering Physics from Oregon State Univ. and an MS in EE from California State Univ., Northridge.
Subjects
Internet of things -- Computer software, System theory, Systems engineering, Computers -- Technological innovations
Disciplines
Systems Engineering
Persistent Identifier
https://archives.pdx.edu/ds/psu/32495
Rights
© Copyright the author(s)

IN COPYRIGHT:
http://rightsstatements.org/vocab/InC/1.0/
This Item is protected by copyright and/or related rights. You are free to use this Item in any way that is permitted by the copyright and related rights legislation that applies to your use. For other uses you need to obtain permission from the rights-holder(s).
DISCLAIMER:
The purpose of this statement is to help the public understand how this Item may be used. When there is a (non-standard) License or contract that governs re-use of the associated Item, this statement only summarizes the effects of some of its terms. It is not a License, and should not be used to license your Work. To license your own Work, use a License offered at https://creativecommons.org/
Recommended Citation
Blyler, John, "IoT and Digitization Will Reconnect System Engineering and Science" (2019). Systems Science Friday Noon Seminar Series. 77.
https://archives.pdx.edu/ds/psu/32495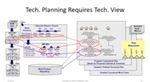 Included in
COinS