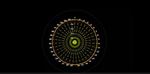 Abstract
Estimates of as much as 10 trillion in annual capital investment will be required to meet the COP21 carbon and UN sustainable development commitments unanimously adopted by the community of nations in the Fall of 2015. While coal equity ($230B in 225 companies) is relatively easy to ring fence as managers increasingly move to decarbonize portfolios, the oil and gas industry ($4.3T in 1500 companies) is another matter. The Climatewise Reinsurance Alliance (aggregate assets $3.5+ trillion), issued a call at Durban for coordinated global policy to address fixed asset risk and policy supporting investment-grade bonds specifically dedicated to climate change solutions, and stating that less than .01% of the $95T bond market (2011) had been positively identified by issuers or market observers as contributing to low carbon growth.
This seminar provides a progress report on Intergenerational Finance™ (IGF), an emerging science-based market for system-scale redevelopment based on long term investment instruments ("Green"Bonds) tied to mandatory standards designed to establish secondary markets in measurable social and environmental outcomes (AKA externalities), including merchantable classes of avoided risk. Intergenerational Finance was the subject of a regional forum hosted by the National Policy Consensus Center and the Institute for Sustainable Solutions at PSU in June 2012, funded by the James F. and Marion L Miller Foundation.
Long recognized as "inefficient" but embraced as good for GNP, the market failure of short-term narrowly focused investments that impose hidden costs on society and the environment is now globally acknowledged as threatening planetary stability and the human prospect.
The seminar examines how an intergenerational market framework for brown-green redevelopment can provide a voluntary, orderly and profitable protocol at system scale for the retirement and redevelopment of risk-inducing infrastructure, the massive trapped equity problem described by Climatewise Reinsurance Alliance. Capitalization of the proposed retirement and redevelopment of the Navajo Generating Station will be considered as one example. The seminar considers a contract metrics development initiative in conjunction with Future Earth, a project of the Science and Technology Alliance for Global Sustainability, and the unprecedented brown-green redevelopment fund proposed for announcement at dedication of the net-zero Sustainability Pavilion designed by Grimshaw Architects for the 2020 world expo in Dubai.
Simon Zadek, Co-chair of the UNEP Inquiry into a Sustainable Financial System, states: "Sustainability more than anything perhaps requires intergenerational financial transactions…yet a sufficiently scaled and robust transactional framework is in the main lacking today, as Patton points out in his work on intergenerational finance."
Biographical Information
Hank is founder of World Steward and the Little White Salmon Biodiversity Reserve; and he is the Managing Director for Institute for Culture and Ecology
Subjects
Sustainability -- Economic aspects, Sustainable development, Climate change mitigation, Carbon dioxide mitigation -- Economic aspects
Disciplines
Environmental Policy | Environmental Studies | Sustainability
Persistent Identifier
https://archives.pdx.edu/ds/psu/33965
Rights
© Copyright the author(s)

IN COPYRIGHT:
http://rightsstatements.org/vocab/InC/1.0/
This Item is protected by copyright and/or related rights. You are free to use this Item in any way that is permitted by the copyright and related rights legislation that applies to your use. For other uses you need to obtain permission from the rights-holder(s).
DISCLAIMER:
The purpose of this statement is to help the public understand how this Item may be used. When there is a (non-standard) License or contract that governs re-use of the associated Item, this statement only summarizes the effects of some of its terms. It is not a License, and should not be used to license your Work. To license your own Work, use a License offered at https://creativecommons.org/
Recommended Citation
Patton, Hank, "Science, Global Finance and Decarbonization: Is there a Common Transactional Framework for COP21, Agenda2030 and Habitat III?" (2016). Systems Science Friday Noon Seminar Series. 93.
https://archives.pdx.edu/ds/psu/33965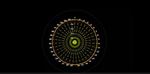 COinS