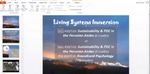 Abstract
This past summer David led a PSU study abroad course to Peru, Living Systems Immersion: Sustainability and PDC in the Peruvian Andes. The course focused on sustainability education, following the Permaculture Design Certification curriculum, with added focus on the use of social technologies and learning from and about local Quechua culture. David will share some highlights and lessons learned from the experience. Expect lots of pictures, a few stories and opportunity to pose questions. David will be leading the course again this summer from August 18th to Sept 4th.
Biographical Information
David is a Senior Instructor in the Psychology Department and an Adjunct Professor in the Systems Science Program. As a Systems Psychologist, David's interests and background span broadly across levels of analysis within psychology and across disciplines, including systems thinking, ecopsychology, perception, cognition, consciousness, neuroscience, sleep and dreams, group and organizational dynamics, change processes and social movements, dialogue, concept mapping, the use and misuse of psychometrics, the interplay between human and ecological health, indigenous knowledge systems, permaculture and bioregionalism. Integrating these interests, he has largely invested his studies, teaching, advocacy, volunteerism and professional work as a facilitator and organizational consultant towards developing a deeper understanding of the concept of sustainability and practical strategies to embody such a concept. He is grateful for the opportunity to live in the extraordinary bio-cultural region of the Pacific Northwest and is humbled by its stories.
David earned his Ph.D. in Systems Science: Psychology and M.S. in Industrial/Organizational Psychology from Portland State University (PSU), and his B.S. in Psychology from the University of Oregon. He still has a lot to learn.
Subjects
Sustainability -- Study and teaching (Higher), Permaculture -- Case studies, Sustainable design, Quechua Indians -- Social life and customs, Social systems -- Peru
Disciplines
Environmental Studies | Latin American Studies | Sustainability
Persistent Identifier
https://archives.pdx.edu/ds/psu/33978
Rights
© Copyright the author(s)

IN COPYRIGHT:
http://rightsstatements.org/vocab/InC/1.0/
This Item is protected by copyright and/or related rights. You are free to use this Item in any way that is permitted by the copyright and related rights legislation that applies to your use. For other uses you need to obtain permission from the rights-holder(s).
DISCLAIMER:
The purpose of this statement is to help the public understand how this Item may be used. When there is a (non-standard) License or contract that governs re-use of the associated Item, this statement only summarizes the effects of some of its terms. It is not a License, and should not be used to license your Work. To license your own Work, use a License offered at https://creativecommons.org/
Recommended Citation
Hall, David E., "Living Systems Immersion: Sustainability and PDC in the Peruvian Andes" (2015). Systems Science Friday Noon Seminar Series. 94.
https://archives.pdx.edu/ds/psu/33978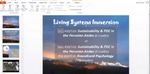 COinS