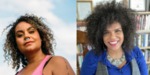 Files
Start Date
9-23-2021 10:00 AM
End Date
9-23-2021 11:30 AM
Abstract
adrienne maree brown and Walidah Imarisha -- both authors, activists, and educators -- sit down for a conversation about anti-racism and inclusivity in higher education.
Workshop Materials:
Biographical Information
adrienne maree brown is the writer-in-residence at the Emergent Strategy Ideation Institute, and author of Holding Change: The Way of Emergent Strategy Facilitation and Mediation, We Will Not Cancel Us and Other Dreams of Transformative Justice, Pleasure Activism: The Politics of Feeling Good, Emergent Strategy: Shaping Change, Changing Worlds and the co-editor of Octavia's Brood: Science Fiction from Social Justice Movements and How to Get Stupid White Men Out of Office. She is the cohost of the How to Survive the End of the World, Octavia's Parables and Emergent Strategy podcasts. adrienne is rooted in Detroit.
Walidah Imarisha is an educator, writer, public scholar and spoken word artist. She has co-edited two anthologies, Octavia's Brood: Science Fiction Stories From Social Justice Movements and Another World is Possible. Imarisha's nonfiction book Angels with Dirty Faces: Three Stories of Crime, Prison, and Redemption won a 2017 Oregon Book Award. She is also the author of the poetry collection Scars/Stars, and in 2015, she received a Tiptree Fellowship for her science fiction writing. Imarisha is currently an Assistant Professor in the Black Studies Department and Director of the Center for Black Studies at Portland State University. In the past, she has taught at Stanford University, Pacific Northwest College of the Arts, and Oregon State University.
Subjects
Anti-racism, Inclusive education, Education -- Research -- Methodology, Psychic trauma, College students -- Mental health, Higher education -- United States
Disciplines
Higher Education | Scholarship of Teaching and Learning
Persistent Identifier
https://archives.pdx.edu/ds/psu/36510
Recommended Citation
Imarisha, Walidah and Brown, Adrienne Maree, "Another World Is Possible: Afro-futurism, Transformative Justice, and Pleasure Activism" (2021). Inclusive Frameworks For Student Success: A Teaching Innovation Conference. 6.
https://archives.pdx.edu/ds/psu/36510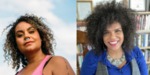 COinS