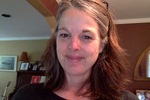 Files
Start Date
9-24-2021 1:00 PM
End Date
9-24-2021 2:30 PM
Abstract
Assessment practices can bring students into the learning or push students out of our courses. In this workshop, teaching faculty will explore the use of assessment tools that increase feelings of student belonging while also helping students engage in course content.
Rights
Supplemental article, The Case Against Zero, was posted with publisher permission.
Copyright Notice Phi Delta Kappa International, Inc., holds copyright to this article, which may be reproduced or otherwise used only in accordance with U.S. law governing fair use. MULTIPLE copies, in print and electronic formats, may not be made or distributed without express permission from Phi Delta Kappa International, Inc. All rights reserved. Note that photographs, artwork, advertising, and other elements to which Phi Delta Kappa does not hold copyright may have been removed from these pages. Please fax permission requests to the attention of Kappan Permissions Editor at 812/339-0018 or e-mail permission requests to kappan@pdkintl.org.
Biographical Information
Maika J. Yeigh, EdD, is an Associate Professor of Education in the Curriculum and Instruction Department who teaches secondary education, mainly serving students in the Graduate Teacher Education Program (GTEP). Her research interests include supporting teachers during their induction years and how a stance of teacher inquiry is displayed in the initial years of teaching, as well as how strong clinical partnerships support developing educators. In addition, she is a licensed K-12 reading specialist, with an interest in humane literacy practices that provide adolescent learners with choice and voice in their learning. She has taught in the Portland metro area for over 20 years.
Subjects
Adult students, Adult learning, Inclusive education, Education -- Research -- Methodology, Psychic trauma, College students -- Mental health, Higher education -- United States
Disciplines
Higher Education | Scholarship of Teaching and Learning
Persistent Identifier
https://archives.pdx.edu/ds/psu/36511
Recommended Citation
Yeigh, Maika, "Using Trauma-Informed Assessment Practices to Support Adult Learners" (2021). Inclusive Frameworks For Student Success: A Teaching Innovation Conference. 7.
https://archives.pdx.edu/ds/psu/36511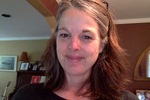 COinS