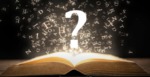 Title
Abstract
Hear from Adam and Davyn about the power of fiction and how we can learn from stories told.
Adam Buell is a senior student currently attending Portland State University. For nearly six years he has divided his attention between two very different but highly interdependent disciplines: philosophy and political science. His experience working in both government and academic environments has led him to value and respect the transformative power of the philosophical traditions that underpin virtually every facet of our society and the human condition at large. Now at the end of his tenure as a student, Adam is working to apply his knowledge of philosophy through the artistic medium of comics, the aim of which is to bring this transformative force into the 21st century.
Davyn Abalone is an independent comics creator living in the Portland area. For the last decade, Davyn has dedicated himself to the study of comics, their creation, and the philosophy of storytelling, and it is recently that he has been able to apply his knowledge and acquired skills to a professional and academic environment. Alongside Davyn's interest in comics, he has dipped his toes into philosophy, specifically the the study of ancient philosophers, and over the years has found a desire to bridge the worlds of comics and philosophy. He believes that visuals are our most ancient and effective means of communicating ideas, and believes that fiction, or more broadly, "art", in all the various mediums it comes in, has more to say to us than we really understand. This talk was given at a TEDx event using the TED conference format but independently organized by a local community.
Disciplines
Creative Writing | Fiction | Philosophy
Recommended Citation
Buell, Adam and Abalone, Davyn, "Learning Through Fiction" (2019). TEDx Portland State University. 1.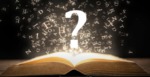 COinS