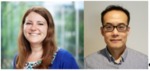 Abstract
This recording includes two presentations:
Resilient Water Governance - Alida Cantor
Often, water resource management only comes into public focus when a critical event such as a drought occurs. Policymakers then react with short-term solutions that may have limited efficacy. However, resilience to drought requires thoughtful, data-driven, long-term planning, not just reaction in the moment it occurs. Resilience also requires dedicated attention to the issues and needs of marginalized communities who are often left out of planning processes. This talk will discuss structural and long-term issues in water resource management and planning in the Western United States, including outdated laws and water rights allocation systems that hamper sustainable and equitable water resource management. The talk will also discuss the current Western US drought and associated responses from policymakers and the public
Flood Resilience in the Anthropocene - Heejun Chang
Flood is a major hazard in many urban areas, resulting in social and ecological disruptions and damage worldwide. We investigated how climate, population, floodplain development and management, and other sociodemographic conditions affect flood damage and resilience in major cities – Portland, Seoul, and Tokyo in the Pacific Rim region. Using historical maps, expert surveys, and city governance document analysis, we examined how floodplain and flood risk management have changed in each city in the context of the Social-Ecological-Technological Systems (SETS) framework. This study underscores the importance of understanding the historical-geographical conditions and how humans increase or decrease flood resilience through SETS interventions. The study's findings have implications for resilient flood management in urban areas facing the dual challenges of land densification and climate change-induced heavy precipitation.
Biographical Information
Alida Cantor is an assistant professor in Portland State University's Geography department. She is broadly interested in human-environment interactions and political ecology, with a focus on water governance in the Western United States. Her research examines the legal processes shaping how water resources are managed, the intersections between energy, food, and water, and social and environmental justice. She teaches and advises students in the areas of resource management, water, food systems, and environmental policy.
Heejun Chang is a Professor of Geography at PSU. He holds a BA and an MA from the Seoul National University and obtained a PhD from the Pennsylvania State University. Dr. Chang has led transdisciplinary water research from a coupled natural and human system lens across the Pacific, in studying future climate change impacts on water quantity and quality and flood hazards using spatial statistics, social surveys, and process-based modeling. Dr. Chang is the editor of The Professional Geographer, published by the American Association of Geographers. He has published over 150 peer-reviewed manuscripts with over 7,000 citations by Google Scholar.
Subjects
Water resources development, Floods -- History, Paleoclimatology -- Anthropocene
Disciplines
Emergency and Disaster Management | Hydrology | Water Resource Management
Persistent Identifier
https://archives.pdx.edu/ds/psu/36585
Recommended Citation
Cantor, Alida and Chang, Heejun, "Floods and Water: Resilient Water Governance / Flood Resilience in the Anthropocene" (2021). Toward Resilient Futures. 7.
https://archives.pdx.edu/ds/psu/36585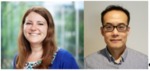 COinS