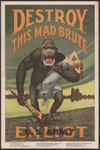 Description
This video examines the "Daily World," Tulsa, Oklahoma's largest circulating newspaper for its treatment of racial violence in 1917. That year witnessed a spike in 100% Americanism and xenophobia as the United States entered World War I. The "Daily World" stoked racial tensions and, in its editorial columns, encouraged mob activity and the lynching of African Americans.
Randy Hopkins was born in Tulsa and raised in Sand Springs, Oklahoma. He is a graduate of Oklahoma State University and the University of Texas School of Law. He was a trial lawyer in Houston until moving to Oregon, where he has focused on historical research and serves as a Research Affiliate for the History Department at Portland State University. His article on Tulsa, "Birthday of the Klan: The Tulsa Outrage of 1917," published in the Chronicles of Oklahoma, won the Muriel Wright outstanding article award given annually by the Oklahoma Historical Society in 2020.
Subjects
Tulsa Race Massacre -- Tulsa Oklahoma 1921 -- Press coverage -- Oklahoma -- Tulsa, African Americans -- Violence against -- Oklahoma -- Tulsa -- History -- 20th century, Racism -- Oklahoma -- Tulsa -- History -- 20th century, Tulsa World -- Tulsa (Oklahoma) -- Race relations -- History -- 20th century, Riots -- United States -- History -- 20th century, Greenwood (Tulsa, Okla.)
Disciplines
African American Studies
Persistent Identifier
https://archives.pdx.edu/ds/psu/36426
Rights
This work is licensed under a Creative Commons Attribution-NonCommercial-ShareAlike 4.0 International License.
Recommended Citation
Hopkins, Randy, "Media and Massacre: The Tulsa Daily World's Incitements to Murder" (2021). The Tulsa Race Massacre: Teaching and Learning Resources. 1.
https://archives.pdx.edu/ds/psu/36426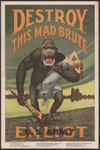 COinS