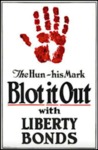 Description
This video reviews the post-massacre press coverage of a short-lived attempt by white authorities in Tulsa to offer "reparations" – their word – to African American property owners who lost their homes in the looting and fires of 1921. Research shows that the specially created "Board of Public Welfare" not only failed to raise and distribute meaningful funds, but itself was largely a publicity effort, intended to repair the city's reputation in the national media rather than deliver relief to black Tulsans.
Randy Hopkins was born in Tulsa and raised in Sand Springs, Oklahoma. He is a graduate of Oklahoma State University and the University of Texas School of Law. He was a trial lawyer in Houston until moving to Oregon, where he has focused on historical research and serves as a Research Affiliate for the History Department at Portland State University. His article on Tulsa, "Birthday of the Klan: The Tulsa Outrage of 1917," published in the Chronicles of Oklahoma, won the Muriel Wright outstanding article award given annually by the Oklahoma Historical Society in 2020.
Subjects
Tulsa Race Massacre -- Tulsa Oklahoma 1921 -- Press coverage -- Oklahoma -- Tulsa, African Americans -- Violence against -- Oklahoma -- Tulsa -- History -- 20th century, Racism -- Oklahoma -- Tulsa -- History -- 20th century, Tulsa World -- Tulsa (Oklahoma) -- Race relations -- History -- 20th century, Riots -- United States -- History -- 20th century, Greenwood (Tulsa, Okla.)
Disciplines
African American Studies
Persistent Identifier
https://archives.pdx.edu/ds/psu/36427
Rights
This work is licensed under a Creative Commons Attribution-NonCommercial-ShareAlike 4.0 International License.
Recommended Citation
Hopkins, Randy, "Mask of Atonement: Mark of the Hun" (2021). The Tulsa Race Massacre: Teaching and Learning Resources. 2.
https://archives.pdx.edu/ds/psu/36427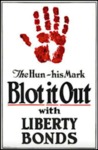 COinS