Title
Link to Artist Website
Preview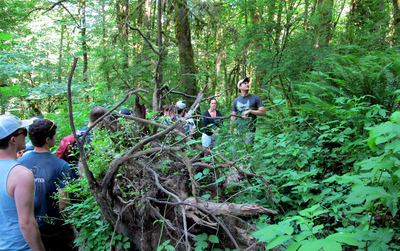 Description
A decade long project that challenges breweries go on nature hikes and urban walks and make beer inspired by the plants from the trail. The beer is then used as a fundraiser for the local environmental organizations that help lead the hikes. Each beer is a drinkable landscape portrait of the area we walk through. In collaboration with 200+ breweries.
Key Words
Environmentalism, Outdoors, Beer, Food, Hiking, Walking, Nature
Rights
The Art and Social Practice Archive materials are made available to the public under Creative Commons for personal, educational and non-commercial use within the parameters of "fair use" as defined under U.S. copyright law. No material will be reproduced, broadcast or distributed for commercial purposes.