PDXScholar makes the research, scholarship, and creative works of Portland State University faculty, staff, and students easily discoverable and available to anyone, anywhere in the world.
Digital Commons Readership Activity Map
The PDXScholar Readership Activity Map is a real-time visualization of downloads across the globe. When a reader downloads an item from PDXScholar, a highlighted pin drops on the readership map at the approximate location of the download. The work's title, author, and collection name appear in an automatic feed, along with location information. For a keyboard accessible representation of this data, please email for an Excel spreadsheet of downloads data for a specific collection at a given point in time.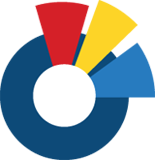 This collection is part of the ™