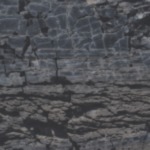 Abstract
Obsidian hydration dating (OHD) is a chronometric method based on measuring the water absorbed through a fresh surface of obsidian, and is widely used in the inter-mountain west. The method is more accurate than assigning dates based on projectile point typology but less accurate than radiocarbon. It is relatively inexpensive, and has the benefit of directly dating obsidian artifacts.
Biographical Information
Our speaker tonight, Alexander (Sandy) Rogers, holds advanced degrees in physics and anthropology. His career spanned nearly 40 years in physics research and development in the Navy laboratories, at the Johns Hopkins University Applied Physics Laboratory in Maryland and the Naval Air Warfare Center at China Lake in California. He retired in 2002 and became the archaeology curator at the Maturango Museum in Ridgecrest, California, as well as working for CRM firms. His fields of interest in archaeology are Great Basin hunter-gatherers, rock art, and development of obsidian dating as a chronometric method. His research on obsidian hydration dating has focused on developing the basic science behind the method, providing mathematical tools to improve practice, and instructing others in their applications. He has published numerous papers and, since 2018, has conducted six workshops on obsidian dating at meetings of archaeological societies, including the AOA. He is currently retired a second time and lives in Hillsboro, Oregon.
Subjects
Archaeological dating, Hydration rind dating, Indians of North America -- Archaeology, Antiquities – Analysis, Excavations (Archaeology) – Antiquities – United States
Persistent Identifier
https://archives.pdx.edu/ds/psu/37030
Rights
© Copyright the author(s)

IN COPYRIGHT:
http://rightsstatements.org/vocab/InC/1.0/
This Item is protected by copyright and/or related rights. You are free to use this Item in any way that is permitted by the copyright and related rights legislation that applies to your use. For other uses you need to obtain permission from the rights-holder(s).
DISCLAIMER:
The purpose of this statement is to help the public understand how this Item may be used. When there is a (non-standard) License or contract that governs re-use of the associated Item, this statement only summarizes the effects of some of its terms. It is not a License, and should not be used to license your Work. To license your own Work, use a License offered at https://creativecommons.org/
Recommended Citation
Rogers, Alexander (Sandy), "Archaeological Chronometrics by Obsidian Hydration Dating" (2022). Archaeology First Thursdays. 11.
https://archives.pdx.edu/ds/psu/37030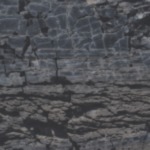 COinS